Google has changed the way we buy everything, including industrial products. Learn how to leverage these changes & beat your competitors
You know your online marketing needs help. Here is a great place to start. 
"Still advertising your industrial products and services like you did in the 1980's? How's that working for you?"
"Tom Repp gives you an overview of a new way to succeed in the new world of search engines, mobile communications, and social networks." – David Meerman Scott, bestselling author of 10 books including The New Rules of Marketing and PR.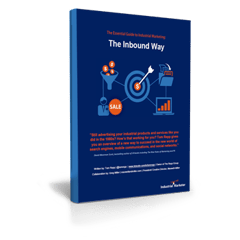 What you get:
Read one section or read all 12 sections
The importance of taking a fresh look at your entire industrial marketing strategy
12 sections that cover all the old industrial marketing strategies and fresh ways to leverage them in the age of search, mobile &social.
Lots of reference and support materials
Lots of ideas you can put into place NOW.
© 2016 All Rights Reserved. Created by The Repp Group